Union County Family Law Lawyers
Family Law Attorneys in Marysville, Ohio
Facing a legal issue is difficult enough as it is. When that legal issue involves your family, the stress can become too much to bear. You shouldn't have to carry this weight on your own. Allow a family law attorney to ease the burden and lead you toward a solution.
At Beck Peistrup, LTD, we pride ourselves on providing personal service when you need it most. Legal matters involving the future of your family require attention to detail and complete dedication. Not only do we offer compassionate counsel, but we deliver results. To learn more about our family law services, schedule a consultation with our team in Marysville, Ohio. We are proud to serve clients in the surrounding areas, including Bellefontaine, Dublin, Delaware, and London.
How Can We Help You?
We have handled thousands of cases, making our team one of the strongest in our industry. When you're determining who to turn to for legal guidance, put your trust in our compassionate and solutions-oriented approach.
Our experience spans multiple decades and covers a wide variety of family law issues, including:
Divorce, dissolution, custody, shared parenting, child support
Establishment of parental rights and responsibilities – unmarried fathers
Post-decree matters and reallocation of parental rights
Grandparents' rights, grandparents' visitation, and custody, grandparents' power of attorney
Stepparent adoptions
Civil protection orders
We are here to listen to you. Schedule a consultation with our team today to tell us your story, and together, we can determine the best path forward for you and your family.
Compassionate Counsel When You Need It Most
What Sets Us Apart
Any attorney can use their skills and knowledge to advise you on your family law case, but very few provide the personal and client-focused service that we pride ourselves on. We understand that, whether you're navigating a divorce, child custody battle, or another issue, you may be feeling confused and unsure of what the future of your family will look like. We're here to provide clarity and reassurance. When questions or concerns arise along the way, don't hesitate to reach out. We will seek the answers you need to gain peace of mind while we work through your case.
We take a collaborative approach to every family law case because you deserve to have the final say in decisions that will directly affect you and your loved ones. As your attorneys, we will get to know your needs and wants and guide you toward the solution that is the best fit. There is no one-size-fits-all approach to family law, which is why we dedicate our personal time and attention to creating a tailored plan for your case. You deserve top-notch legal guidance, and we're prepared to provide the highest level of service.
Tell Us Your Story Today
At Beck Peistrup, LTD, we put you first. Family law issues can take an emotional and financial toll, and these complex problems are not ones you should have to face alone. We have the extensive experience necessary to seek the solutions you need, but more than that, we're here to help you on the path toward the future you deserve.
Don't wait to start building the life you envisioned. Schedule an initial consultation with our attorneys today to put your family law issue behind you. We serve the legal needs of families facing a variety of issues, including divorce, child custody, child support, and more in Marysville, Ohio, as well as the surrounding areas of Bellefontaine, Dublin, Delaware, and London.
Family Law Attorneys Serving Marysville, Ohio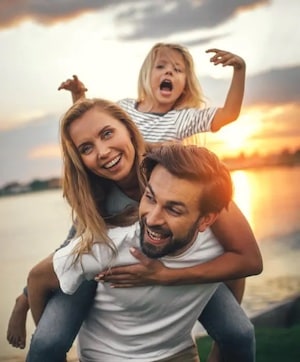 If your family is facing a legal issue, don't wait to get the guidance you need to move forward. Schedule a consultation with our team of attorneys at Beck Peistrup, LTD in Marysville, Ohio today. We are here to seek solutions for families navigating difficult legal situations in the surrounding areas of Bellefontaine, Dublin, Delaware, and London.
Client Reviews
Get in Touch
Fill out the contact form or call us at
(937) 889-9999
to schedule your free consultation.
Free Consultation

Over 3 Decades of Experience

Fighting for Your Rights